Table Linens, Plastic Fitted Table Covers and Chair Covers

Yes we carry a full line of special event tablecloth linen rentals, while offering a wide selection, providing a variety of sizes, and quantities of napkins, squares, banquets, rounds, overlays, chair covers, chair caps, and sashes.

Customer Note: Damage waiver does not include candle wax damage, rips tears, burns, holes, grease stains, or glitter customer is responsible for full replacement value. All linen must be returned in bag or box provided for easy counting, Chair sashes need to be loose, no knots or bows tied in sashes extra charge will apply if sashes are returned tied up

Tip: Linen is priced by size not by color. our lines selectino is priced on material poplin polyester. If you want silk, lace, satin, Petals, Sequin, and Burlap additional charges will apply.Our rental price for chairs covers, sashes, and table linens do not include set up or removal. If you will like our staff to set up or remove please explain details in comment section on invoice additional charges will apply.

Visit our High Definition web site for a better look at our selections.

http://www.eventlinenrentals.com Please view the Polyester Solids as our most popular section, there are 56 colors to choose from cordinate with any decor theme. Click here to view

http://www.WeRentLinens.com (spandex linen and spandex chair covers)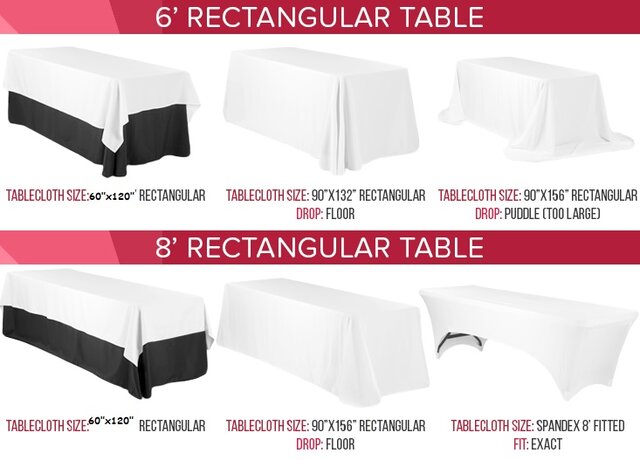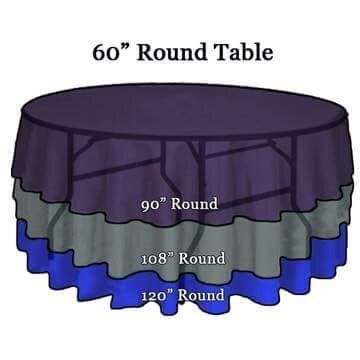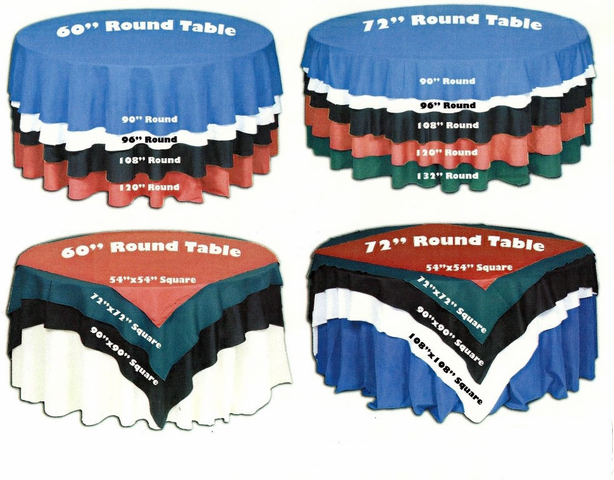 Table linens, plastic fitted table covers, and chair covers are essential items for any event or gathering. These products not only protect your furniture from spills and stains but also add a touch of elegance to your décor. Our collection of table linens includes a variety of materials such as cotton, polyester, and linen in various colors, patterns, and sizes to suit your needs. Our plastic fitted table covers are perfect for outdoor events, picnics, or any occasion where you need a quick and easy solution for covering your tables. They come in a range of sizes to fit any table and are available in a variety of colors to match your theme. Our chair covers are designed to fit most standard chairs and come in a range of materials such as spandex, polyester, and satin. They are perfect for weddings, banquets, and other formal events. With our high-quality table linens, plastic fitted table covers, and chair covers, you can create a stylish and functional space for your guests to enjoy.