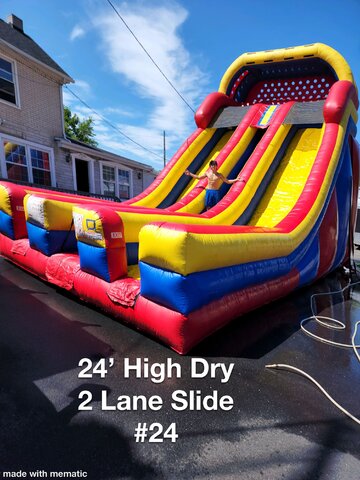 24' Dry Slide 2 Lane #24 $895
Check out our 24 foot high slide. It has 2 lanes to slide down. Public and private events require an attendant supervisor. Unit must be anchored securely to ensure safe operation. Blower requires separate electric circuit to provide adequate power.
Requires six quantity 42 inch stake anchors for base and six quantity 24 inch stake anchors for top tether.

asphalt or concrete set ups requires 16 sandbags for base and six concrete anchors for top tether. Billed as a separate charge