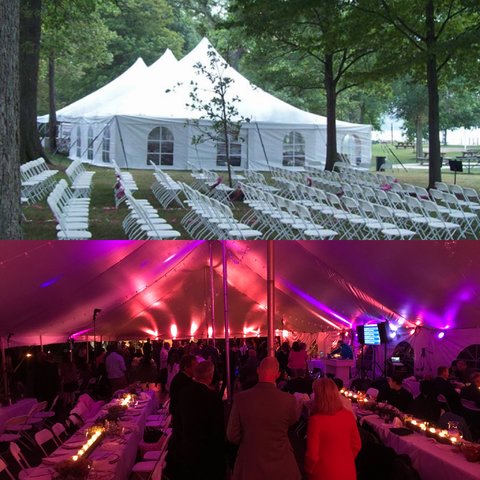 40' x 100' Pole tent
40 X 100 POLE TENT ONLY
Comments:
A pole tent is secured and supported by driving stakes into the ground; and so, it is not suitable to put a pole tent on concrete or asphalt surfaces. (Unless we are allowed to stake into the hard surface). Pole tents mostly go on grass areas.
There will be at 4 center poles inside a pole tent.
Most people think that a pole tent is more pleasing to look for weddings and large corporate events.
Call office for pricing and to speak to an event planner .,