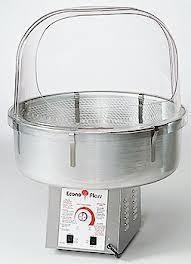 COTTON CANDY MACHINE




$64.75

Please call 856-270-2497 to reserve this item.

Cotton Candy Machine Bubble Shield IS $25 ADD ON
Please watch how to operate video copy and paste in address bar and enjoy.
THIS ELECTRONIC EQUIPTMENT MUST BE COVERED AT ALL TIMES UNDER TENT OR PLASTIC BAG TO PROTECT FROM WATER DAMAGE.
SEE CONTACT OR F&Q PAGE FOR COMPANY POLICIES.
http://www.youtube.com/watch?v=V_tVWz7J0vg&feature=player_detailpage