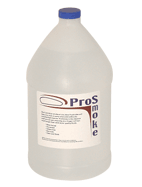 Fog Solution 1 gallon




$28.00

Please call 856-270-2497 to reserve this item.

***NEW*** Heavy Prosmoke. We just got a GREAT deal on a shipment of this professional fluid in 1 gallon containers. This formula produces a clean, dry, odorless, white fog that hangs in the air 2 to 3 times longer than our regular Fog Fluid. Heavy Prosmoke is the cleanest stuff you can get. Its water based, clean and thick and, nontoxic.