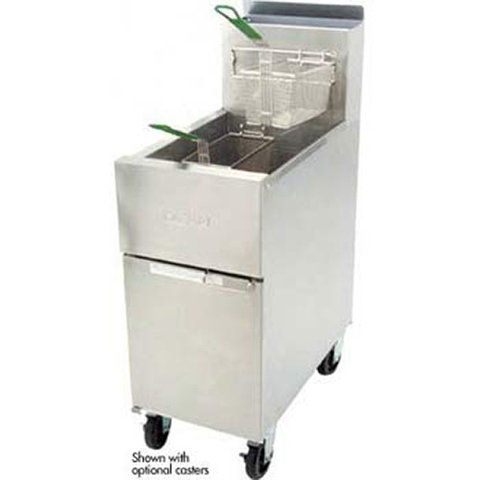 Fryer $250
40LB propane is needed for fryer rental.
USED OIL FRYER TRANSPORT POT ALSO AVAILABLE FOR WASTE OIL DISPOSAL
When customer rents a fryer they are responsible for removing all oil, and debris. Fully clean out,wipe down and sanitize unit and baskets failure to follow instructions will result in $200 cleaning fee. If cooking oil is completely cool when it stays out overnight you may pour it back into the plastic bottle that it comes from. We have metal storage container for HOT used fryer oil availabe for an additional charge, we will dispose for free.
Do not pour hot cooking oil in plastic bottle it will melt. Cooking oil , propane rented seperately "K" Class fire extinguisher available for rent. We also have metal barrel transporters for hot oil with locking lid available for rent.

You can return hot oil only to our office $20 fee for a disposal of oil. We can dispose of oil properly in our oil barrel. If oil has any other contaminants or large food debris we cannot except it
Use a good Vegetable oil or Canola oil with zero trans fats
Propane floor MODEL
45 LB PER HOUR PER SECTION COOKING CAPACITY
TEMPERATURE RANGE FROM 250 to 550 DEGREES F
INCLUDES TWO FRYER BASKETS Everything you see in photo