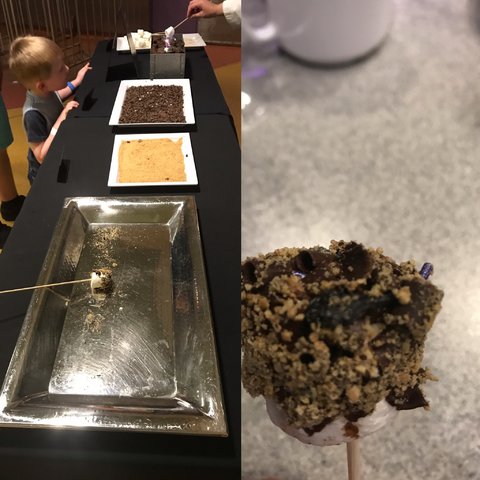 Marshmallow Smore's station $325
Our Marshmallow Smore's station are the most popular because when you book with Dayna's Party Rentals and Catering, you don't have to worry about the details. Let us do that for you! Sit back and relax while we assist you in creating a memorable event that your guests will always remember.
Our Package includes pastry chef:
• Set-up, servering and cleaning up
• 1 hour of service & attendant
• Your choice of Milk, Dark or White Chocolate
• Unlimited skewers for dipping
• Coordination with your planner/facility/caterer
• Assisting your guests with use of the flame
• Maintaining a clean environment
• Black table linen or plastic cover
• Dipping items serve up to 50 guests display photo

• Additional guests includes premium chocolate and extra dippings
• Guests 50-100 additional $120
• Guests 100-150 additional $180
• Guests 150-200 additional $225

• Fresh Strawberries, Bananas, Pineapples,Cherries, pick an assortment of 2 Seasonal fruits; customer takes home extra perishable items.
• Brownie Bites, Extra large Pink and White Marshmallows, Rice Krispie Treats, Cream Puffs, Biscotti, 3 different Pound Cakes, Sugar Wafers, Pretzel Rods, Sugar Honey Grahams, Vienna fingers, Oreo & Chocolate Chip cookies, Chocolate Chip Mini Muffins
• Other items available upon request call our office for details.