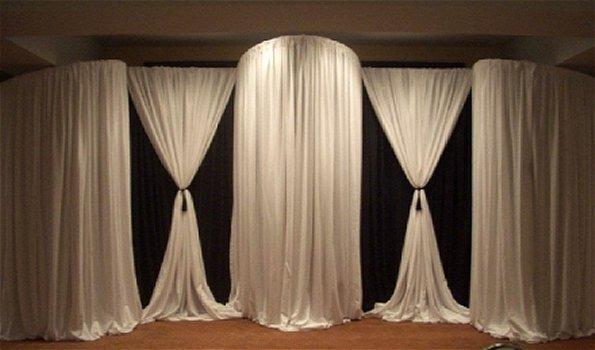 PIPE AND DRAPE H 12-p




$64.75

Please call 856-270-2497 to reserve this item.

PIPE AND DRAPE 12' HIGH 8' to 10' LONG BLACK LINEN includes base plate and poles, Extra Plate weights $10 each depends on set up area, call office to discuss, helps hold base plate in place on windy days.
Upright pole are adjustable, support telecope pole adjustable PIPE AND DRAPE H 12' x W 10'(4 panels of drape) includes base plates, uprights, support tele, drapes,
color choice in comment section.
Black 12'H x 60" W
Ivory 12'H x 60" W