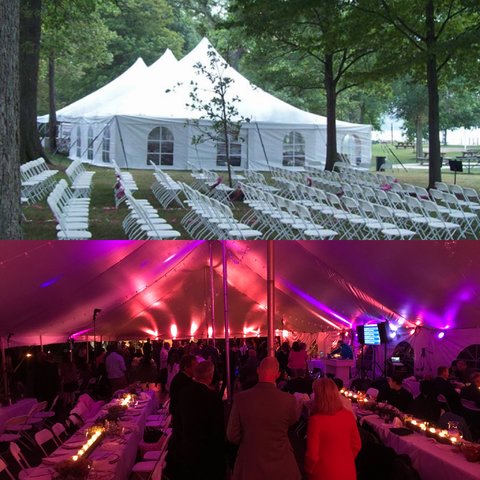 POLE TENT ONLY 40 X 100
40 X 100 POLE TENT ONLY
Comments:
A pole tent is secured and supported by driving stakes into the ground; and so, it is not suitable to put a pole tent on concrete or asphalt surfaces. (Unless we are allowed to stake into the hard surface). Pole tents mostly go on grass areas.
There will be at least 4 center poles inside a pole tent. Some clients like to use the poles as a feature, decorating them with vines, plants, fabric, Lights or flowers.
Most people think that a pole tent is more pleasing to look at from the outside, as it creates peaks and dips in the overall shape of the tent, and on the insides there are no metal pipes visible.