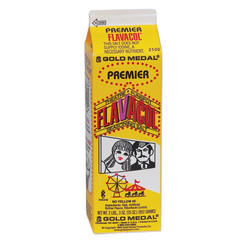 Popcorn Butter /salt flavor mix for bulk




$11.00

Please call 856-270-2497 to reserve this item.

Enjoy our bulk popcorn mix with this secret ingredient! more popcorn is popped with Flavacol® Seasoning Salt! The reasons are simple. We start with fine salt flakes that stick better to the popcorn and pack in the taste.