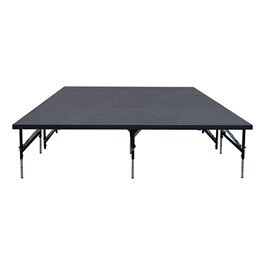 STAGE PLATFORMS 4' X 4' $75 OR 4'X8' $150-SR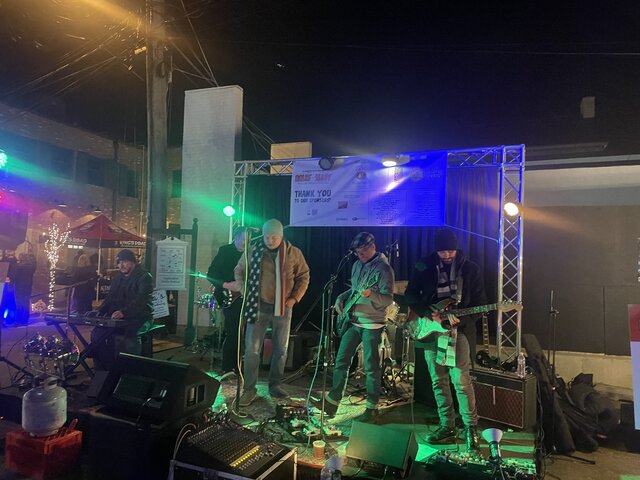 Popular sizes price per section based on availability:
8'x12' =6 SECTIONS
12'x16' =12 SECTIONS
16'x20' =16 SECTIONS
20'x24' =30 SECTIONS

STAGE PLATFORMS 4' X 4' $75 OR 4'X8' $150-SR
PRICE WILL VARY BASED ON STAGE HEIGHT WHICH REQUIRES ADDITIONAL SUPPORT, SET UP AREA, STEPS OR RAILINGS
4' X 4' STAGE SECTIONS ARE BLACK SURFACE AND ARE ABLE TO BE USED INDOOR OR OUTDOOR.
4' X 4' SECTIONS ARE PUT TOGETHER TO FORM VARIOUS STAGE SIZES AND RUNWAYS.
STAGE HEIGHTS ARE - 4", 6" AND 12"
(PRICE VARIOUS BASED ON STAGE HEIGHT 24", 36", 48", 60" AND 72") SEE MANAGER
STEPS, SKIRTING, RAILINGS AND RAMPS ARE ALSO AVAILABLE TO COMPLETE YOUR EVENT.
WE NEED DETAILED NOTES ON SET UP SURFACE, DELIVERY, SET UP AND BREAK DOWN NOTES.