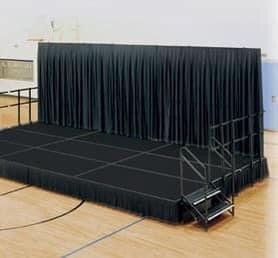 STAGE PLATFORMS 4'X8' $195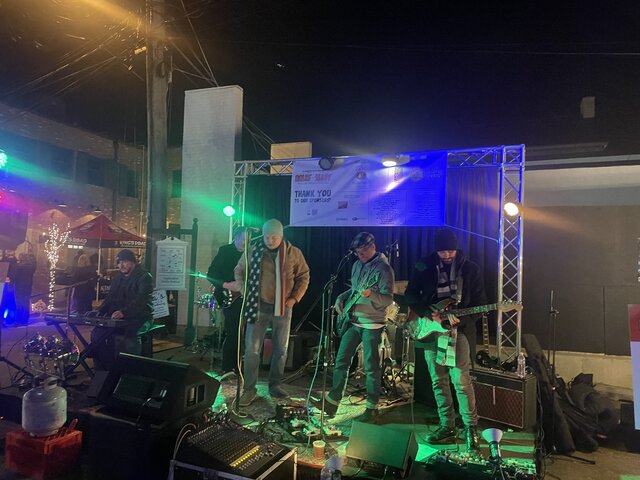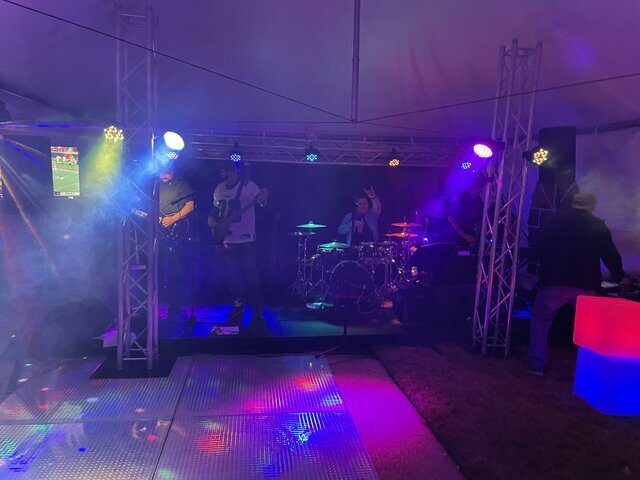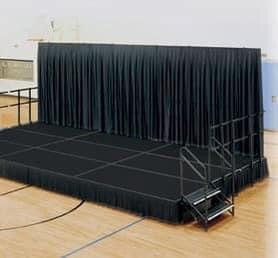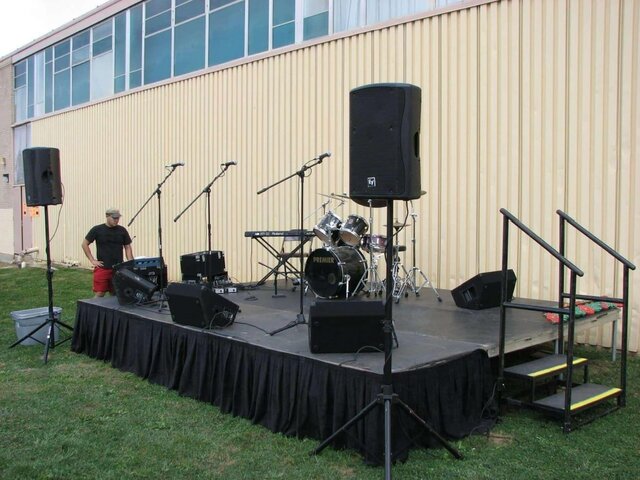 Popular W 4' x L 8' sizes price per section based on availability:
4'x8'=1 SECTION
8'X16'=4 SECTIONS
12'X 16'=6 SECTIONS
12'X24'=9 SECTIONS
12'x 32' = 12 SECTIONS
16'X 16'=8 SECTIONS
16'X20' =10 SECTIONS
16'X 24'=12 SECTIONS
STAGE PLATFORMS 4'X8' $195
PRICE WILL VARY BASED ON STAGE HEIGHT WHICH REQUIRES ADDITIONAL SUPPORT, SET UP AREA, STAGE STEPS OR STAGE RAILINGS
4' X 8' SECTIONS ARE PUT TOGETHER TO FORM VARIOUS STAGE SIZES AND RUNWAYS.
STAGE HEIGHTS ARE - 6", 16", 24" and 32"
STEPS, SKIRTING, RAILINGS AND RAMPS ARE ALSO AVAILABLE TO COMPLETE YOUR EVENT.
WE NEED DETAILED NOTES ON SET UP SURFACE, DELIVERY, SET UP AND BREAK DOWN NOTES.